高定展丨喜马拉雅·设计之巅奖正式启动!Himalaya Design Awards officially launched!
2020/09/07
HIMALAYA
Himalaya Design Awards喜马拉雅·设计之巅奖(简称:HIMALAYA奖)携最高山脉之名而来,取巅峰锐意,为高定赋能。
Himalaya Design Awards(short as HIMALAYA Awards)originates from the name of the highest mountain,meaning the highest peak and the best advanced customization.
HIMALAYA奖由中国高定俱乐部携手TOP装潢世界联合打造。依托"严谨、公平、公正"的评选理念,将HIMALAYA奖打造成全球高端设计和最具影响力的大奖,致力于推动高端设计和产业的发展,提升人类居住空间和生活方式品质。
The HIMALAYA Awards is jointly developed by the Quality Home & Lifestyle Club and TOP Decoration World.Based on the selection concept of "Being rigorous, fair and justin", the HIMALAYA Awards will be built as an award which represents the advanced design and the most influential one all over the world, committed to promoting the development of advanced design and industry, and enlarging human living space and improving the quality of lifestyle.
参赛要求
HIMALAYA奖的报名时间为2020年9月15日到11月15日,颁奖典礼将在12月4日广州高定展首日隆重举行。
The registration time for the HIMALAYA Awards is from September 15th to November 15th, 2020. The awards ceremony will be held on December 4th, the first day of 2020 Guangzhou International Quality Home & Lifestyle Fair.
参赛作品必须全部为完整的作品:
大宅空间及商业空间的参赛作品图片必须为竣工后的实景照片(集体创作必须标明主创设计师姓名);家居及门窗产品的参赛作品图片必须为完整的产品概念图。
首届参赛作品的设计时间为:2019年1月1日至2020年11月15日内,全球范围内落成的项目作品。
Entries must be complete works:
The entry pictures must be actual photos after completion if they are for mansion spaces and commercial spaces (if the work is created by group, the name of the chief designer must be marked); The entry pictures must be pictures of complete product concept if they are for home and door and window products.
The design time of the first entries is from January 1st, 2019 to November 15th, 2020, during which the project works are completed worldwide.
参赛作品要求:参赛的图纸不限于原始平面图、设计效果图 、实景图 、空间细节图;300-500字方案说明、参赛设计师个人照、《HIMALAYA奖参赛表格》。
提交标准:照片像素不小于300dpi;照片格式:JPG/PNG;CMYK色彩模式。
Requirements for entries: The pictures for the competition are not limited to the original planar graphs, design renderings, real-life pictures, and spatial details; 300-500 word descriptions of the plan, personal photos of participating designers, and "Entry Form of HIMALAYA Awards."
Submission standard: photo pixels are not less than 300dpi; photo format: JPG/PNG; CMYK color mode.
投稿邮箱:himalayadesign@126.com
咨询电话:13318804477
Submission mailbox:himalayadesign@126.com
Consultation telephone:13318804477
奖项设置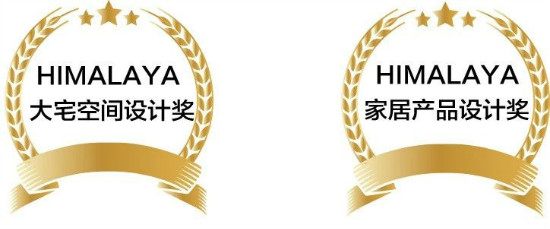 HIMALAYA Mansion /Household products Design Awards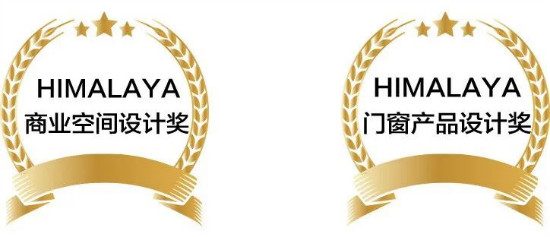 HIMALAYA Commercial spaces /Door and window products Design Awards
主办单位:高定展、高定俱乐部、TOP装潢世界
承办机构:广州中居联、办公联、广东省门业协会
Organizer:Quality Home & Lifestyle Fair、Quality Home & Lifestyle Club、TOP Decoration World
Co-organiser:China Home Union、OfficeUnion、Doors Association Of Guangdong
2020广州国际高端定制生活方式展览会
(简称高定展)
2020 Guangzhou International
Quality Home & Lifestyle Fair
时间:2020年12月4-6日
地点:中国进出口商品交易会展馆(C区)
Time: December 4-6th, 2020
Place: China Import and Export Fair Complex Hall (Zone C)
中国高端定制家居引领平台
引领高端定制,为行业赋能
↓ 关注我,获取更多高定展资讯 ↓
China leading platform of Advanced Customization for home decoration
Leading Advanced Customization, empowering the industry
↓ Follow me to get more information about Quality Home & Lifestyle Fair